September 6, 2022
Interview: Honor executives talk about road after independence, innovation and key partnerships, foldable phone plans
While we were at IFA Berlin last week, we had the chance to talk to President of Honor EU – Tony Ran and Honor Western Europe CMO Clement Wong, who shared more on the company's background and future plans.
The discussion included several interesting topics such as the road ahead for Honor after its independence from Huawei, its software plans and upcoming devices.
Can you explain your similarities with Huawei in terms of device design, specifications and software? How are you aiming to change since you are now an independent brand?
Tony Ran (TR): Already we started to change, to differ from Huawei and other vendors. With the upcoming launch of Magic OS 7 in Q4 2022, which is a big leap from the previous Magic UI. This is a big leap not only from the interface perspective but also on the deep roots. Starting with Magic OS 7, users will see the difference compared to Huawei devices.
Clement Wong (CW): We've been independent from Huawei for one and a half year (about 18 months) and it is understandable that we carry some heritage from before. Internally, we care a lot about our image and we want to stand out and be our own brand. We are trying hard, step by step, to differentiate our products from other vendors but that takes time. It will take time to differentiate ourselves from a hardware perspective due to the component supply chain logistics and R&D investments required to build a new product.
From the software perspective, we are trying to speed up the process and you will definitely notice the difference with the upcoming release of Magic OS 7 later this year. We also have some other products coming up, including a flagship phone that is totally different in terms of look and feel compared to other vendors. We have full confidence that our efforts will help Honor stand out from other Android manufacturers.
What has been the most challenging aspect of the transition away from Huawei to being an independent company?
TR: The transition to being an independent company is a sophisticated process and it took a lot of careful planning and effort. Huawei is a big company and once we separated we had to take up all of the responsibilities by ourselves. We had to take responsibility from a business department and a legal entity. Previously, Huawei's established platform was there for us and we did not have to think to much about it.
Now, we are tasked with covering all aspects by ourselves. This experience has given us room to think about the meaning of doing business in different regions. We are also tasked with meeting the expectations of our consumers and partners in terms of our products, their supply and the user experience.
We are a product-oriented comapny and our continuous R&D investments are a big focus for us and a key driver for our future. When we separated from Huawei in 2021 we had approximately 8,000 Honor employees while we are at approximately 13,000 employees today and around 8,000 of them are involved with R&D. We believe the new talent that we acquired will be the root our future success.
In terms of brand identity, we restructured into an omnichannel brand. Under Huawei, Honor was a young internet-only brand but we are not limited to just online sales anymore and we also have our premium products and we will continue to put our focus in the mid to high-end devices segment. Within 18 months we already launched several flagship products in the Magic lineup.
Can you talk about the dependency on manufacturing facilities and part suppliers that you share with Huawei?
CW: First of all, if we can leverage resources from Huawei it makes our job a bit easier. Starting a whole new supply chain from scratch is a very difficult undertaking. Phones like the Magic4 and Honor 70 are manufactured in-house in our Intelligent Manufacturing Industrial Park in Shenzhen.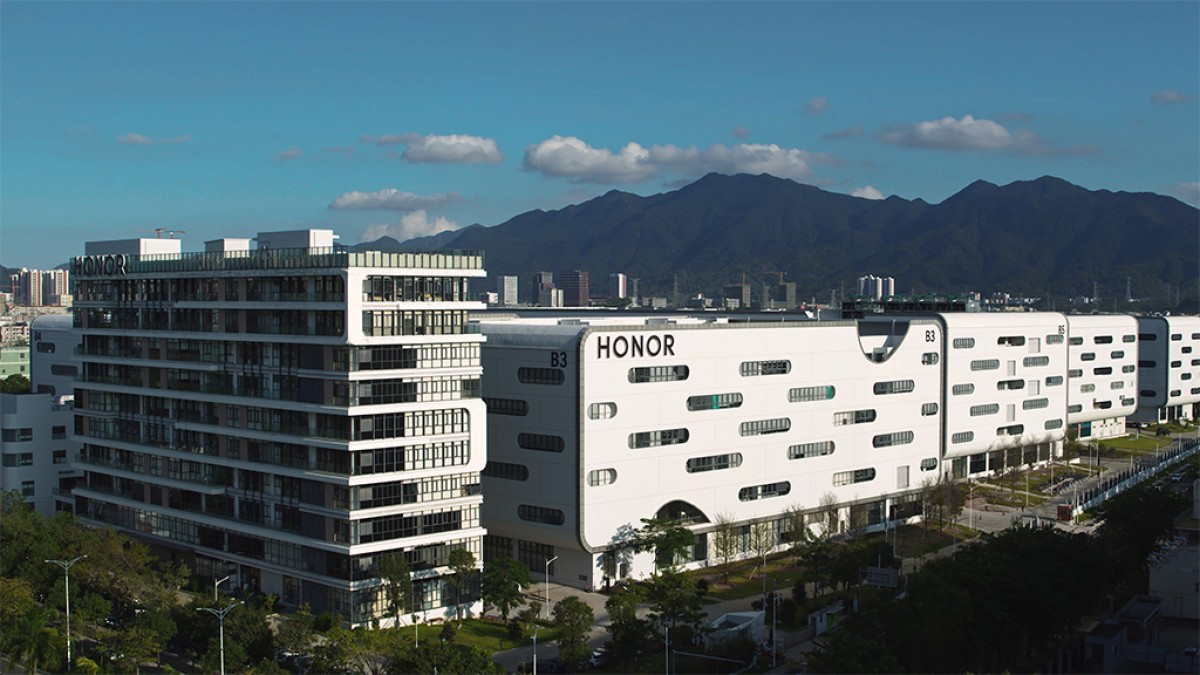 Most phones nowadays look similar even to other brands and if you find similarities between Honor and Huawei phones it's not because of the (Huawei) heritage, but because of the lack of innovation in the smartphone market and we here at Honor are aiming to change that and we see a lot of potential with foldable phones.
One of our goals is to make a foldable phone that can serve as a primary phone for consumers because most of the available folding phones out on the market now are used as secondary phones. Stay tuned for our upcoming Magic V folding phone.
TR: The whole industry right now is waiting for innovation and we are pushing in that direction. The three pillars of innovation for Honor are 5G, smartphone display technology and cameras. One thing we still share with Huawei is the experience and that is something that you cannot immediately disconnect. A lot of people have asked if we still have any secret information that we still share with Huawei and the answer is no.
How important are carrier partnerships for Honor in Europe and the UK? Is that the main channel for selling your phones?
TR: Our relationship with carriers is essential. Right now we have major connections with all of the major carriers across Europe and the UK. It's a step-by-step story as some carriers are a little conservative to choose a new partner like Honor.
Trust and reliability are the two big factors that help carriers and smartphone companies reach deals and we are proud to say Honor is a trusted brand across the top European and UK carriers and we are continuing to expand our network partners. The established relationships with carriers are a key pillar for our future business growth.
From another perspective, we are also closely watching market trends and online sales are an inevitable part of our business. In Europe, more than half of all sales smartphone sales during the COVID period were generated online and that momentum is still carrying on to this day. In some countries, the ratio of online to offline sales is 35% to 65% and in some countries 40% to 60%. Our goal is to remain an omnichannel brand to make sure consumers can have multiple ways to experience Honor products.
Are there any plans to build an Honor retail store network across Europe?
TR: We will continue to invest in our channel partners and brand infrastructures. Our cooperation with partnering retailers is still the main way to reach consumers. At the same time, we understand that partnerships may not be enough for consumers to experience everything that Honor has to offer as a brand. It is possible that in a few years we will open iconic stores across Europe to provide an integrated brand experience to consumers.
How has Honor addressed the supply chain issues that have been going on in the past year? What strategies have you utilized? How does it affect your product portfolio?
TR: We are embracing uncertainties. From a supply perspective, the whole industry was suffering from a shortage in terms of all key parts that make up smartphones in the past year. Honor has a healthy supply chain with good lasting supplier relationships. We embrace the whole industry and we've established cooperation with all the major suppliers. We are also trying to create value not just for the consumer but also for our supply chain partners.
What hardware perspectives are you looking to innovate in with your future phones?
CW: The two big focus points for us are cameras and craftsmanship. We are always aiming to bring better cameras on our phones and improve on craftsmanship. We also have a close partnership with Qualcomm and use their flagship chipsets in our premium phones. Another key part for us is software and as we already mentioned Magic OS 7 will make a big difference in terms of the user experience. It's hard to separate hardware from software as they integrate together.
Do you have any plans to introduce a flagship phone with a more compact design i.e. with a 6-inch screen size?
CW: The market is led by devices that have big screens. The advancements in structural engineering over the past years have allowed us to fit larger screens into a smaller device footprint and we will continue to serve our customers and their needs. Consumers love to have a big screen on their phones and that will likely not change in the years to come.
Can you give us a timeline for the launch of your next foldable phone?
TR: Our next foldable phone will launch in China first and will be followed by a global launch later. We cannot reveal the exact timeframe for now but you will hear more about it in due time.
Why did you omit wireless charging and optical image stabilization (OIS) on the Honor 70?
CW: Wireless charging still has an issue in terms of speed. Our 66W wired charging is convenient and fast whereas wireless charging is certainly convenient but is nowhere near as fast. Implementing OIS depends on the structure and size of the phone.
We are using a large Sony IMX 800 sensor in the Honor 70 and physical space was a constraint. We are very confident in the performance of the IMX 800 sensors and we are also satisfied with the Electronic image stabilization (EIS) results.