October 27, 2022
One World Bazaar: Continuing to bring the world to Ottawa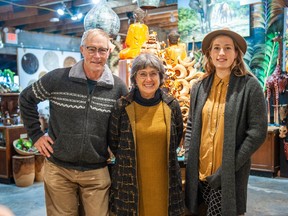 On a recent October afternoon, Anneka Bakker got a phone call that she'd been waiting for since August: A shipping container from Indonesia was arriving the next day and she'd have to scramble to find staff to help her unload it.
As owner of the One World Bazaar, an annual sale of eclectic furniture, textiles and vibrant art from makers across the globe, Bakker has learned to think on her feet to sidestep the challenges of COVID-19.
Ottawa Citizen Headline News
Sign up to receive daily headline news from Ottawa Citizen, a division of Postmedia Network Inc.
By clicking on the sign up button you consent to receive the above newsletter from Postmedia Network Inc. You may unsubscribe any time by clicking on the unsubscribe link at the bottom of our emails. Postmedia Network Inc. | 365 Bloor Street East, Toronto, Ontario, M4W 3L4 | 416-383-2300
Late shipments and supply chain issues have become routine and travel to developing countries to source handcrafted products limited—or stopped altogether. And don't even ask her about the exorbitant costs of those shipping containers. What once cost $5,000 per unit is now closer to $36,000, which is definitely not sustainable, she says.
You could call her entry into the business world a trial by fire.
Last year, the 32-year-old took over the family company from her parents, Peggy and Dick Bakker. Previously named the Third World Bazaar, the seasonal sale located inside a converted barn in Manotick Station, about 30 minutes from downtown Ottawa, is a fall tradition for shoppers looking for unique home furnishings and one-of-a-kind decor.
There's colourful blown glass from Mexico, teak root furniture from Bali, and exotic masks from Africa, as well as super-soft alpaca blankets, laughing Buddhas, mirrors of all shapes and sizes and intricate trees and horses made of driftwood.
"We're all about showcasing the beautiful work of people all over the world," says Bakker, who knew from a young age that she would someday own the business.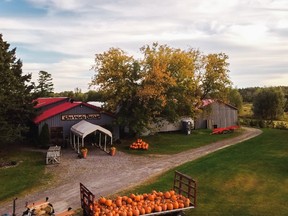 For years, she spent weekends helping out at the bazaar when it was run by her uncle Paul Gervan in Seeley's Bay near Kingston. After her parents took it over and moved it to Ottawa in 2003, Anneka and her brother Case tagged along on shopping trips to Mexico, Thailand, Cuba and Vietnam. (Case owns his own import company in Ottawa called Pokoloko, which means a "little crazy" in Spanish.)
"There was always a strong possibility I'd take over the business," says the savvy entrepreneur, who has a master's degree in business and a laundry list of ideas for evolving the bazaar to enhance the customer experience.
When consumers became wary of shopping in-person during the pandemic, she set up an online store for their vast inventory to reach a broader market. Even the smallest Christmas ornaments and ceramic coffee mugs are available online.
"We had to digitize our business to get through COVID," she says of the move to e-commerce. "It was a big step forward for us. We're no longer a seasonal business, which means less peaks and valleys in business and more staff are working 12 months of the year."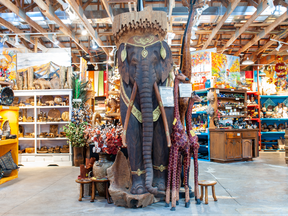 This year, there'll be live music, dancers and food trucks to create more of a magical "festival theme." Bakker also hired a photographer to interview and take pictures of the artisans who make the products she sells. Cards are displayed throughout the bazaar to tell their stories.
"At the end of the day, these people are making beautiful things with love and care. By telling their stories, we're showing our respect and building on the relationship and trust," she says.
And if she needs a sounding board or helping hand in the bustling barn? Her folks are never far away.
"We're still involved," says her mom, Peggy. "Our hearts will always be here."
One World Bazaar
Location: 6110 Mitch Owens Rd. in Manotick Station
Open: Eight weekends only until Nov. 20
For details: oneworldbazaar.ca